Our Butterblac
Flat-coat Puppies


Puppies are occasionally available to approved homes. Please contact us by email
wschira@yahoo.com
We are also happy to answer any questions you may have and to help you determine if a Flat-coated Retriever is suited to your situation.
At Butterblac we put a lot of thought and planning into each and every litter we breed to ensure we breed sound Flat-coated Retrievers
while maintaining the fantastic temperament the breed is known for. All of our breeding dogs
have eye, patellas, hip and elbow clearances. All our puppies are born and raised in our home and are well socialized
before leaving. Each puppy is registered with the Canadian Kennel Club on the non-breeding contract.
All puppies are tattooed and wormed before leaving.
All Butterblac puppies leave us with a lifetime of support and guidance from us.
Puppies do not leave us until they are at least 8 weeks old.
We also love to hear how our puppies are doing in their new homes.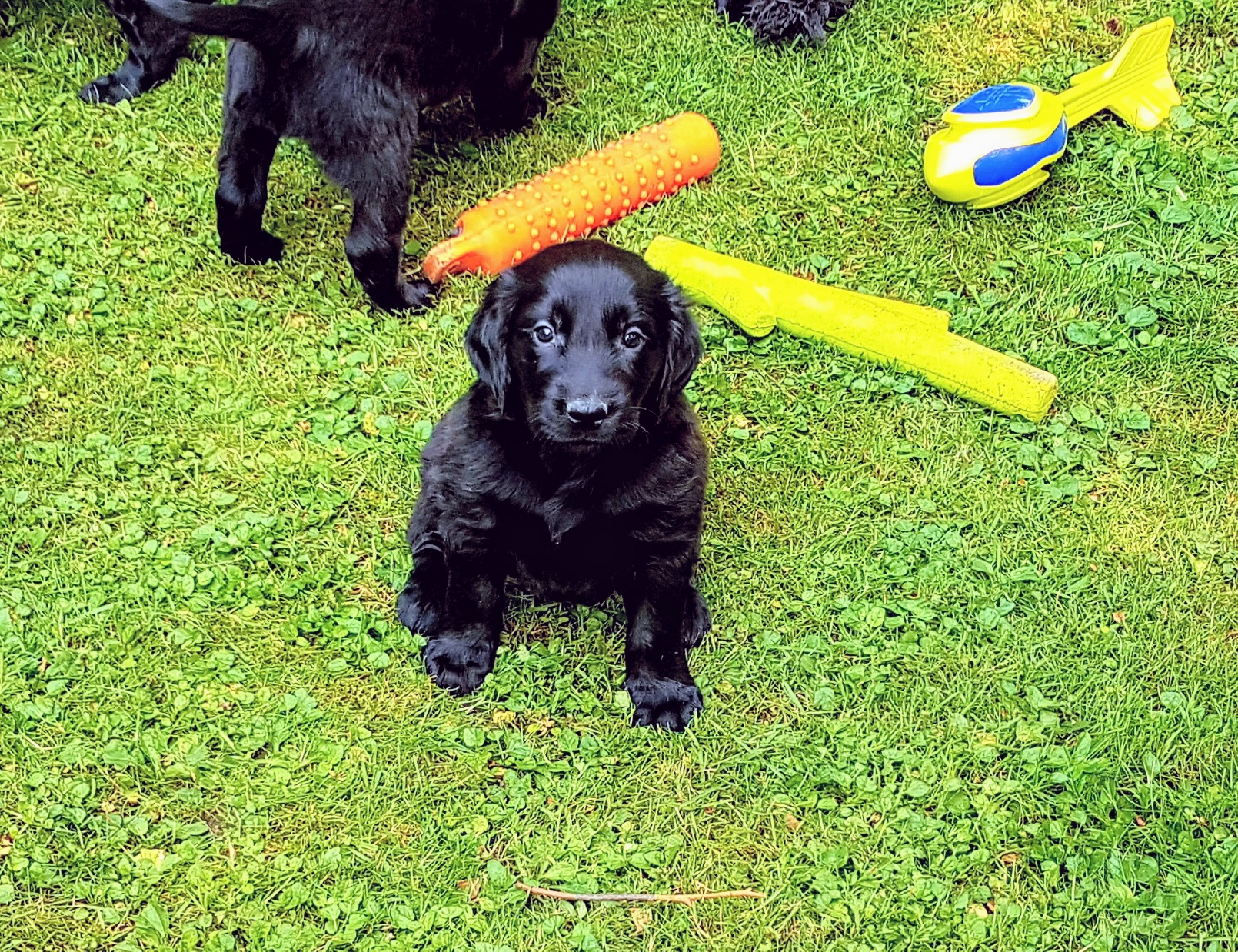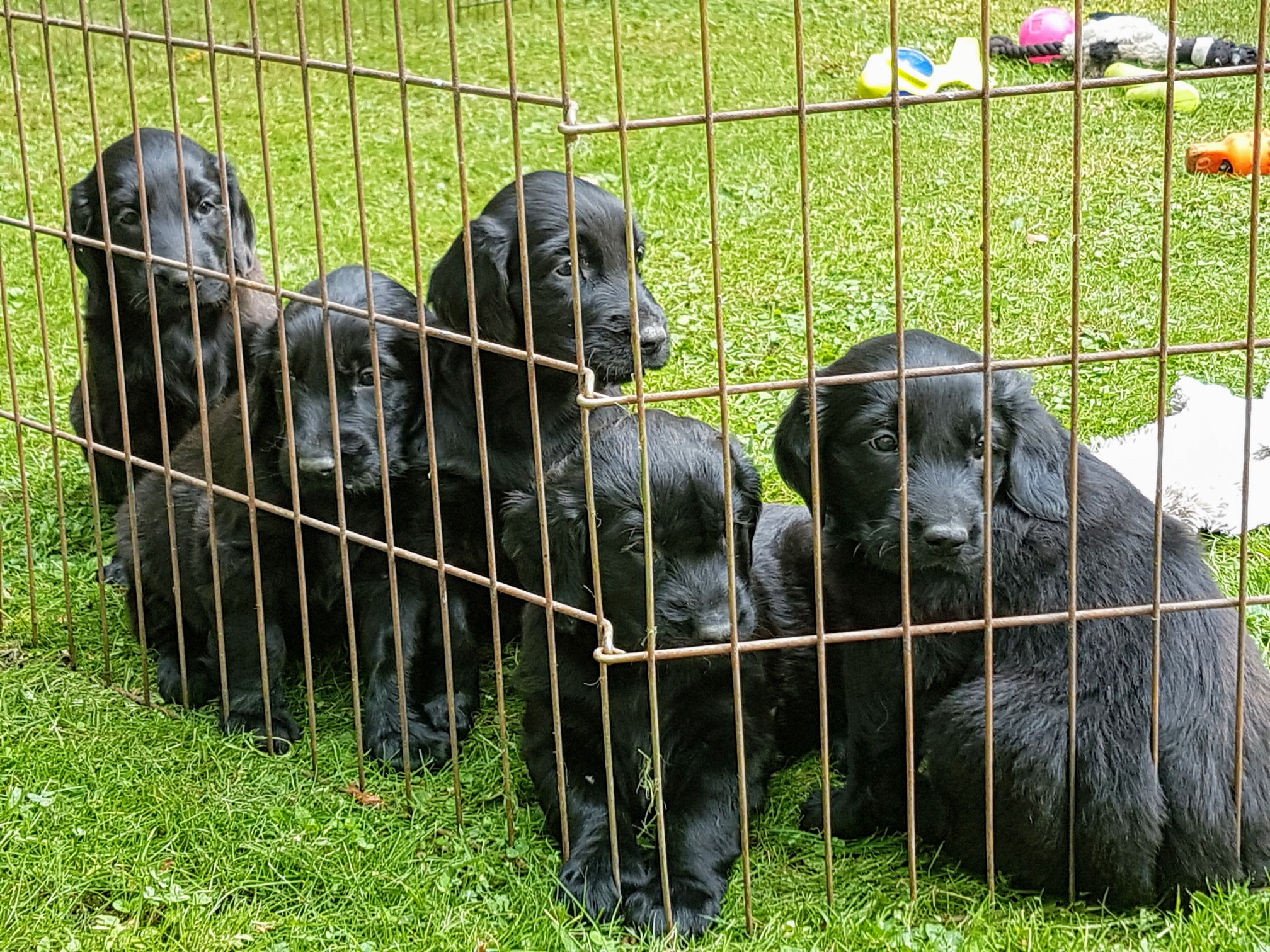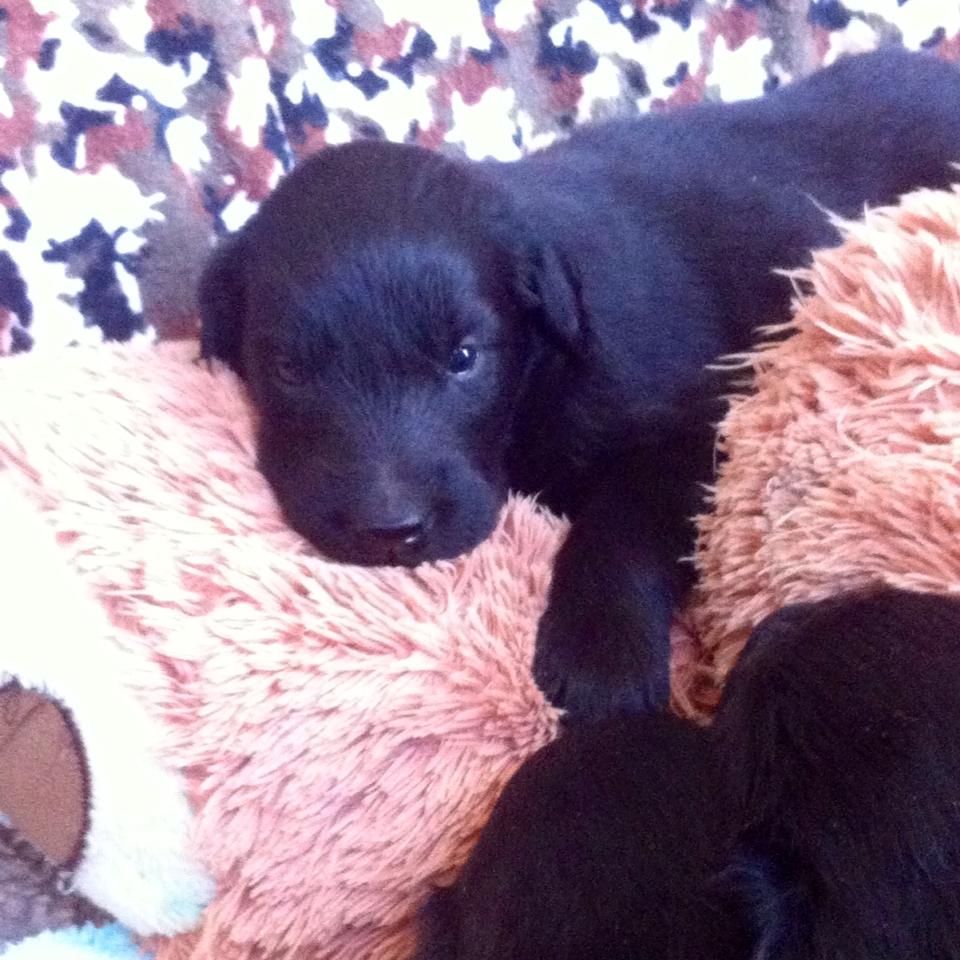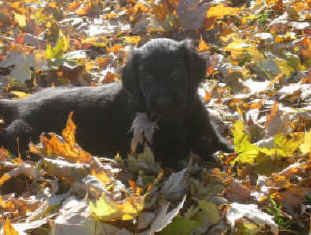 All our breeding stock have certified clear
eyes, patellas, hips and elbows.



Doug Windsor & Wendy Schira
Cambridge, Ontario Canada
Phone: 519-653-8978