Our Schipperke........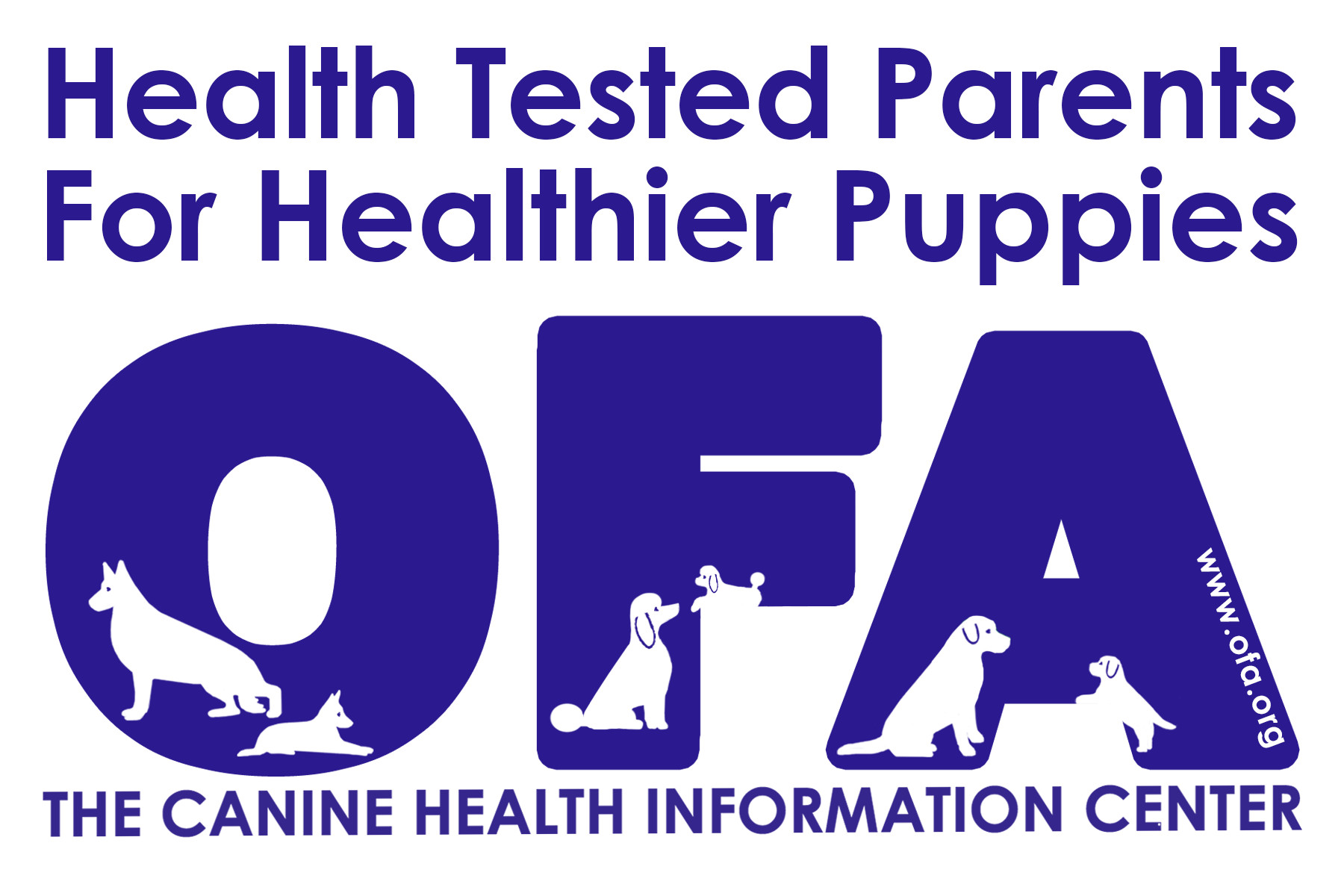 BIS MRBIS MBPIS MBBPIS CAN. GCh. AM. CH.
BUTTERBLAC'S BMW
Born January 31, 2016
# 1 Schipperke in Canada 2018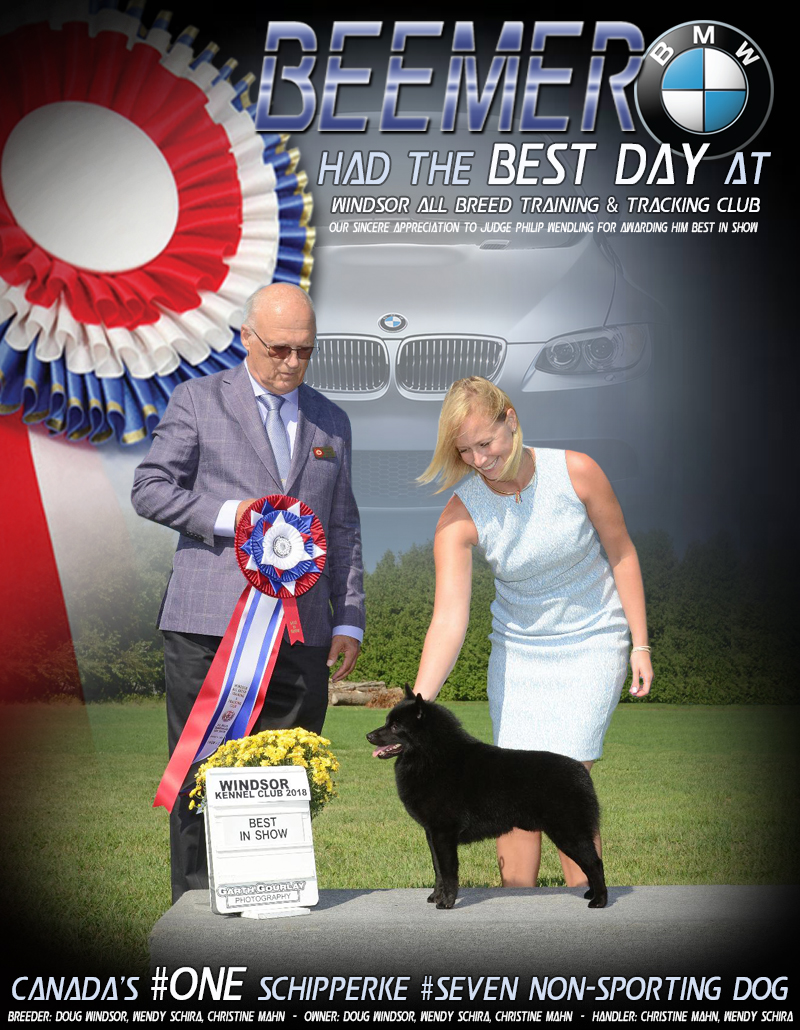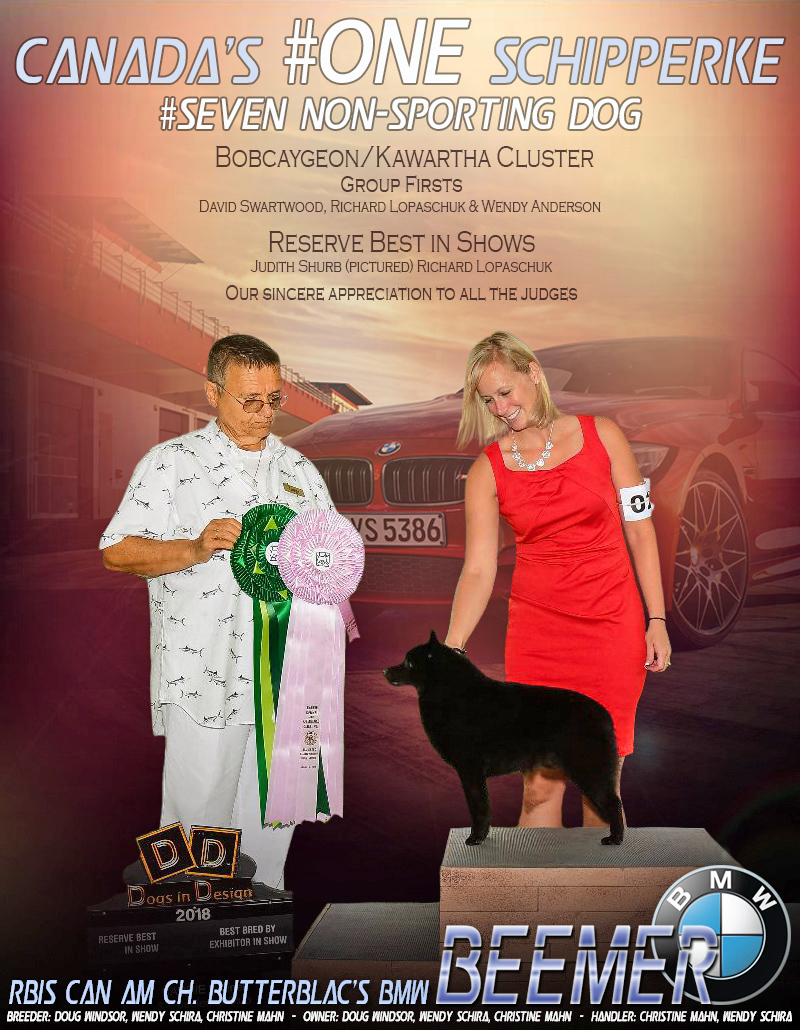 CH. Kleingaul's Buttons'n Bows at Butterblac
Born May 31, 2009
OFA HIPS: EXCELLENT
PATELLA, THYROID, LEGG-CALVE-PERTHES:NORMAL
MPS IIIB-CLEAR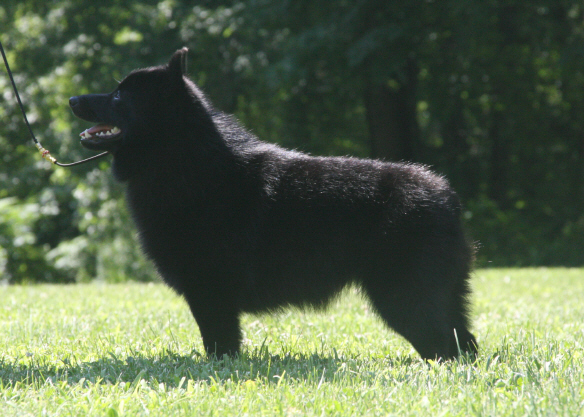 Their small, pointed ears are erect atop the head. Schipperkes are double coated with a soft, fluffy undercoat that is covered by a harsher-feeling and longer outer coat. One of the breed characteristics is a long ruff that surrounds the neck and then a strip trails down towards the rear of the dog. They also have longer fur on their hind legs called culottes.

Dogs of this breed usually weigh 3–9 kg (7–20 lbs). Puppies are born with tails in different lengths; and, in Canada and the United States, the tail is usually docked the day after birth.

Known for a stubborn, mischievous, and headstrong temperament, the Schipperke is sometimes referred to as the "little black fox", the "Tasmanian black devil", or the "little black devil". They are naturally curious and high-energy dogs and require ample exercise and supervision. Schipperkes are very smart and independent; and sometimes debate listening to owners, instead choosing to do whatever benefits them the most. First-time dog owners would be well advised to familiarize themselves with the breed prior to purchase. Schipperkes require training and a secure, fenced-in space to run.

The Schipperke does not need expensive or excessive grooming. This breed is a moderate shedder, however. A brush that can reach the undercoat is the best. Regular weekly brushing is usually enough to keep the coat in good condition. There is no need for cutting or trimming and the ruff (hair around the neck) fluffs up naturally.



Doug Windsor & Wendy Schira
Cambridge, Ontario Canada
Phone: 519-653-8978