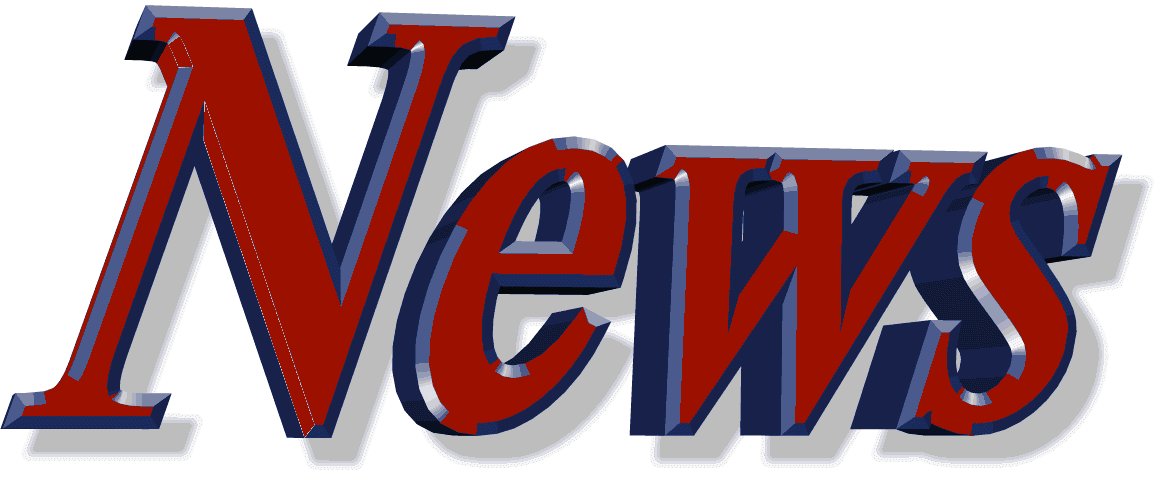 SUNDAE
Am./Can.Ch. Butterblac's The Cherry On Top, Sundae, 14 months old.
Best Of Breed over Specials to finish her Canadian Championship. Thank you Christine Mahn for handling her to these wins! Thank you Judge Mr. Jack Ireland.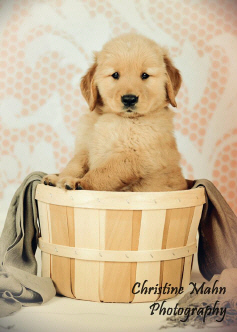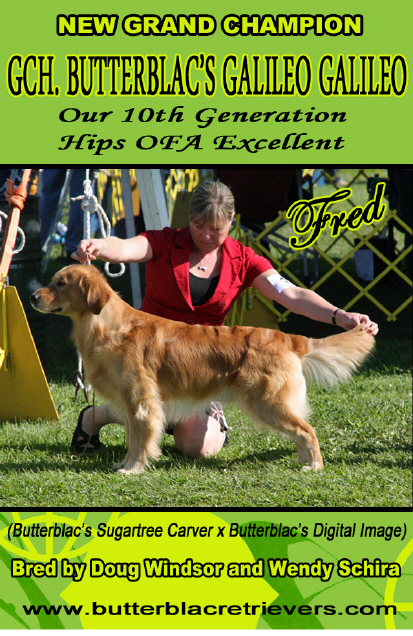 Congratulations Anne Lawrence and Rapper!!!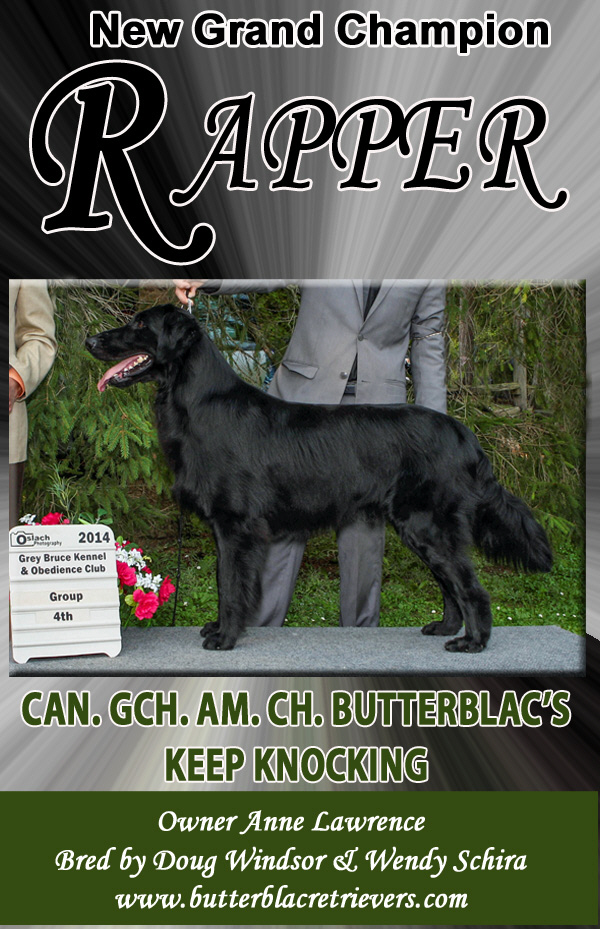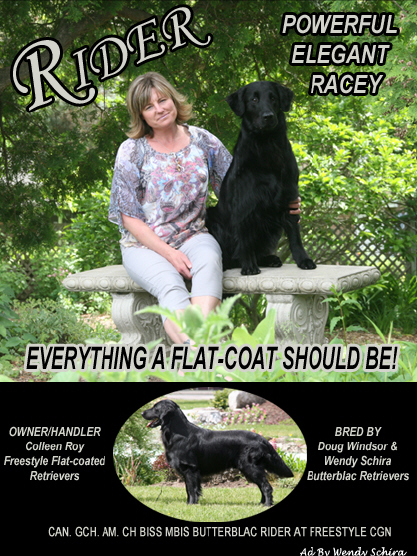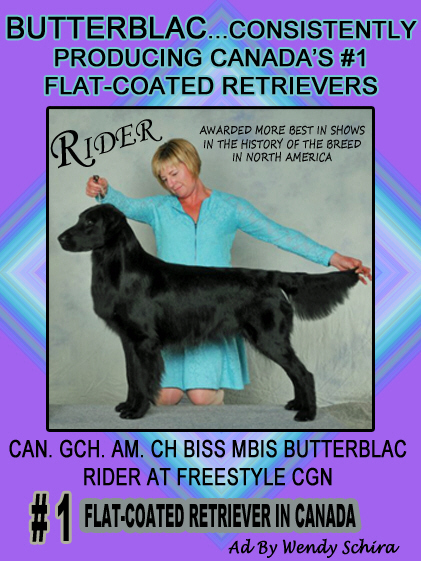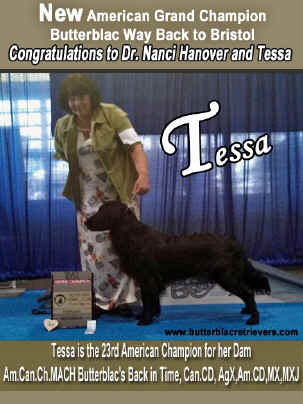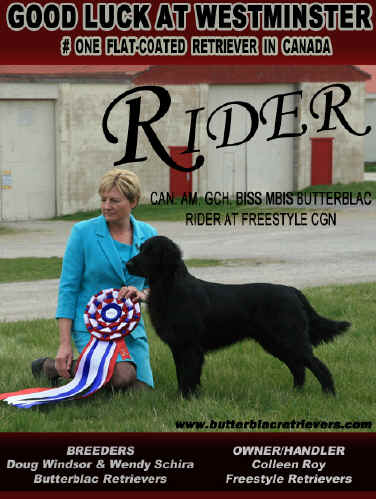 August 2013
Butterblac's 69th AMERICAN CHAMPION

August 2013
OUR 68th AMERICAN CHAMPION
DASH
CAN. AM. CH. BUTTERBLAC'S SENSIBILITY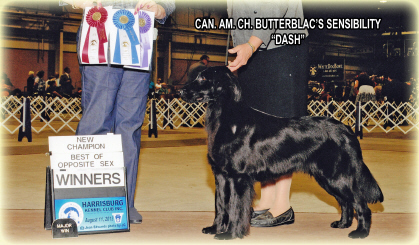 WE HAVE SOLD PUPPIES ALL OVER NORTH AMERICA
FROM CALIFORNIA TO FLORIDA &
VANCOUVER ISLAND TO NOVA SCOTIA

Permanently Registered with the Canadian Kennel Club
42 YEARS OF BREEDING QUALITY
GOLDEN RETRIEVERS AND FLAT-COATED RETRIEVERS
Welcome to the website of Butterblac Retrievers. Butterblac is a small kennel that has been breeding quality Golden Retrievers and Flat-coated Retrievers for 42 years.

Our Kennel is permanently registered by the Canadian Kennel Club and we are currently members of the Canadian Kennel Club, the Flat-coated Retriever Society, the Golden Retriever Club and the Kitchener-Waterloo Kennel Club among others. Normally we have two litters of Goldens per year and a litter of Flat-coats every year or two. All our puppies are born and raised in our home to insure that they are well socialized. Before leaving Butterblac our puppies have been tattooed, vaccinated, wormed and registered on Canadian Kennel Club non-breeding certificates.

All our breeding stock is certified free of hip dysplasia, elbow dysplasia and eye problems. Our small breeding operation has produced over 110 Canadian Champions and 69 American Champions and many Obedience Trial Champions, Agility Trial Champions, Tracking dogs, and Best In Show Winners. Puppies are sold by reservation and deposits are recommended.
Doug Windsor & Wendy Schira
Cambridge, Ontario Canada
Phone: 519-653-8978
mail to: butterblac@golden.net or wschira@yahoo.com
Use of images, photos, graphics or text is prohibited without written authorization
Copyright © 2000-2014 Wendy Schira/Doug Windsor (Butterblac). All rights reserved.
This copyright includes *all* printed matter and *all* graphics on this site.
Design by webmaster@butterblacgroup