Doug Windsor and Wendy Schira
Butterblac Retrievers perm.reg. Since 1971
Golden and Flat-Coated Retrievers , Barbet, Belgian Sheepdogs and Schipperke

Canada's ONLY Flat-coated Retriever Breeder Judges
North America's ONLY Barbet Breeder Judges
*Doug has judged both the American and Canadian National Specialties*
Doug is Licensed by the Canadian Kennel Club for ALL BREEDS.

Wendy is a Licensed Canadian Kennel Club Judge.

Wendy and Doug are both Canadian Kennel Club Judges and are members of the Canadian Dog Judges Association (CDJA). In addition to Canada, Doug has judged in Argentina, Australia, Colombia, Costa Rica, Hong Kong, New Zealand, Mexico, USA and Venezuela. Wendy has judged in Canada, Costa Rica, Mexico, Colombia, United States, Japan and Australia.
Japan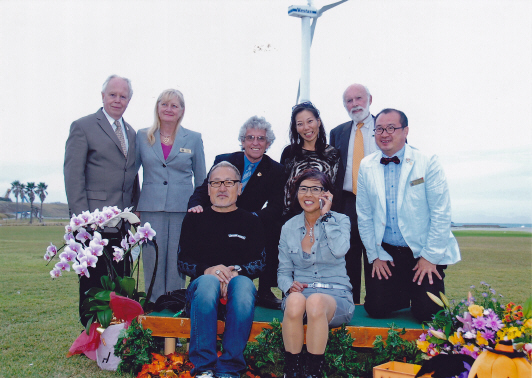 Costa Rica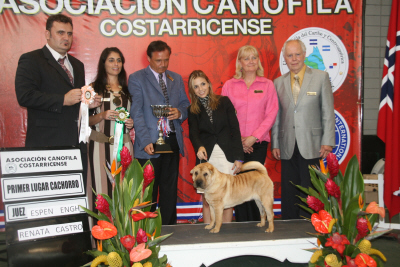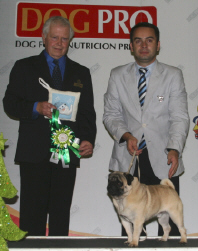 Mexico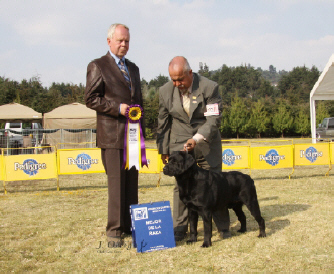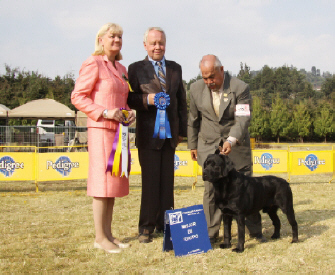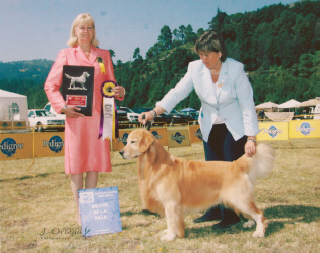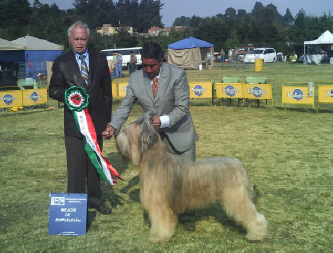 Colombia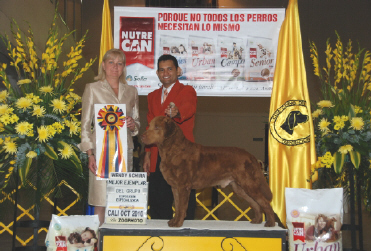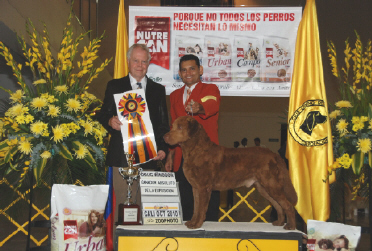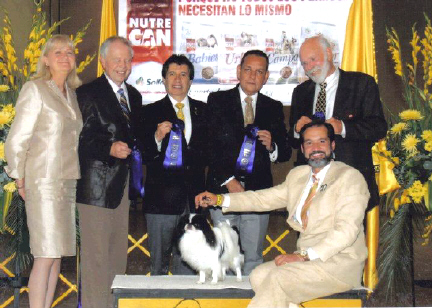 Canada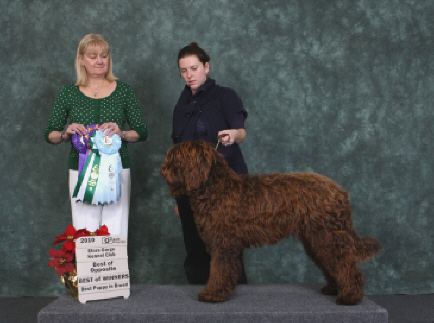 BARBET
Supported Entry
Frankly Scarlet de la Serve de la Chapelle D'Alexandre
took Best of Opposite, Best of Winners and Best Puppy.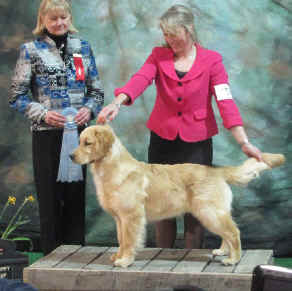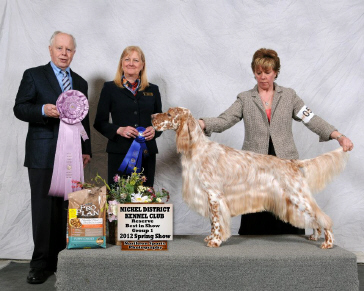 Home

About Us

Golden Retrievers

Golden Puppies

Golden Photos

Our Past Golden Boys

Our Past Golden Girls

Our Herding Dogs

Testimonials

Stud Dogs

Contact Us

Home

About Us

Flatcoated Retrievers

Flatcoat Puppies

Flatcoat Photos

Our Past Flatcoat Boys

Our Past Flatcoat Girls

Our Herding Dogs

Testimonials

Stud Dogs

Contact Us

Doug Windsor & Wendy Schira
Cambridge, Ontario Canada
Phone: 519-653-8978
mail to: butterblac@golden.net